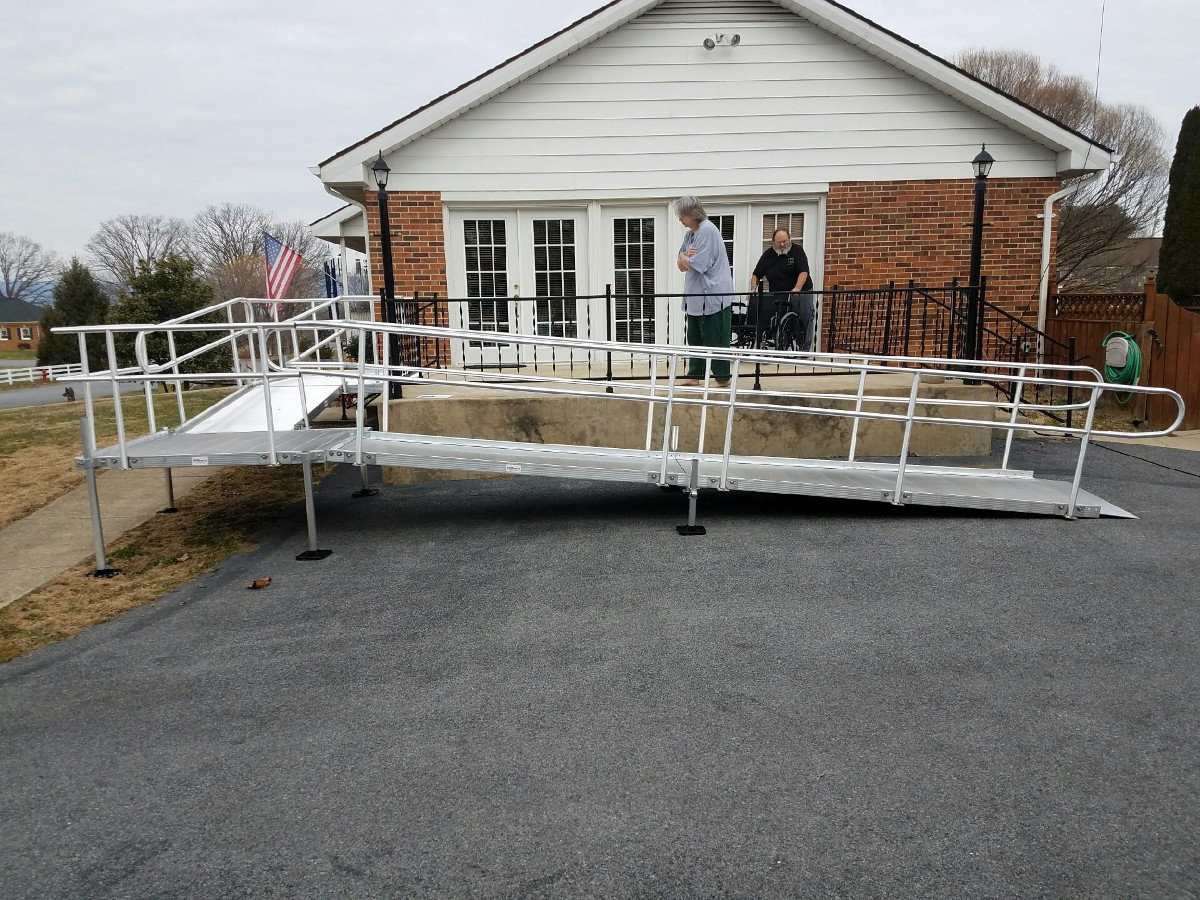 Richmond Wheelchair Ramp Rentals
You've come to the right place if you are looking for wheelchair ramp rentals in the greater Richmond area. It makes sense to rent an
aluminum accessibility ramp
instead of buying one if you plan to use it temporarily.
If you think you may need it beyond 9 months, it may be better to purchase a portable ramp. We offer both so we can meet all your wheelchair ramp needs.
Richmond Ramps is the local provider of Richmond accessibility ramp rentals of all types including:
Threshold ramps for Rent
Rentable Indoor Wheelchair Ramps
Parking Lot Ramps for Rent
Decorative Wheelchair Ramps
Wood Wheelchair Ramp Rentals
Movable Wheelchair Ramp Rentals
Commercial & Residential Accessibility Ramp Rentals
All Types & Sizes of Portable Wheelchair Ramps for Rent
Cash, Checks & Credit Cards Accepted
All Our Wheelchair Ramps Are 100% ADA Compliant
When you rent your wheelchair ramp from Richmond Ramps, you can be sure that they conform to the safety and accessibility construction regulations of the ADA (Americans With Disabilities Act).
This law ensures that all handicapped individuals have the same opportunities as everyone else.
Accessibility ramps are important for businesses and homes. But they need to conform to the ADA construction requirements so that they are safe and easy to use by those who are confined to a wheelchair.
More About Our Richmond Wheelchair Ramp Rentals
When you choose to rent your wheelchair ramp from Richmond Ramps, you can expect high-quality construction and installation.
You can also expect:
A Home or Commercial On-Site Evaluation & Estimate
Fast Wheelchair Ramp Delivery
Custom Sizing
Wheelchair Ramp Removal
Access To Ramp Relocation Service
Accessibility Ramp Services in Virginia
If you are looking for more information about Richmond ramp rentals then please call (804) 977-1784 or complete our
Online Request Form